Manchester United's return to Champions League started on a positive note when they beat Basel 3-0 in Group A encounter. Fellaini, Lukaku and Rashford scored while Paul Pogba was injured and could be out for several weeks.
However, Jose Mourinho slammed his players' performances for much of the second half. He said,
Until 2-0 we were very stable, we played with confidence, with good choices. After 2-0 everything changed, we stopped playing seriously and stopped making right decisions. We could have put ourselves in trouble.




We were playing fantasy football, Playstation football. I don't like it, flicks and tricks.




We gambled and you have to respect your opponent. I don't know if goal difference will play a part. We lost position, our shape, we lost balls in easy situations. I didn't like it, the players relaxed too much.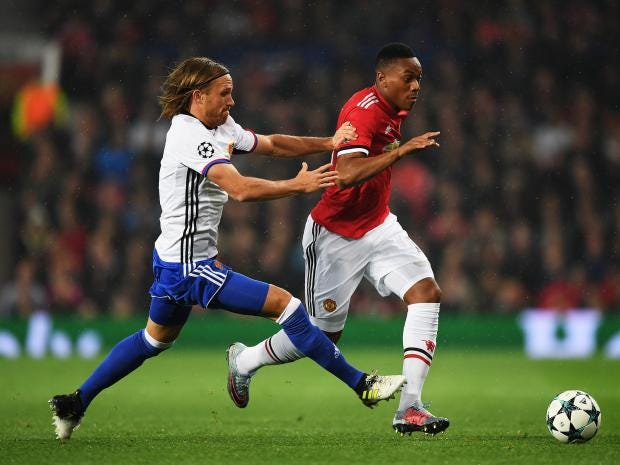 Sitting on top of the Premier League table and in their Group in the Champions League, the gaffer will be pleased. He did praise Ashley Young and Fellaini after tonight's win against FC Basel. Red Devils will face Everton at Old Trafford on Sunday.
0 Comments: